Welcome!
We give back: A donation to the children's program at St. Matthew's Evangelical Lutheran Church will be made from the $1.00 sale of the adult tickets to our Little Red Riding Hood panto. Thank you for attending!
Don't forget to purchase/renew your memberships!
You can do it VERY SIMPLY, right on our site
YOU NEED A MEMBERSHIP TO VOTE AT THE AGM!
The Winner of our 4th Raffle Draw is
Vicki and Wayne Longmire with ticket #1056 - Congratulations!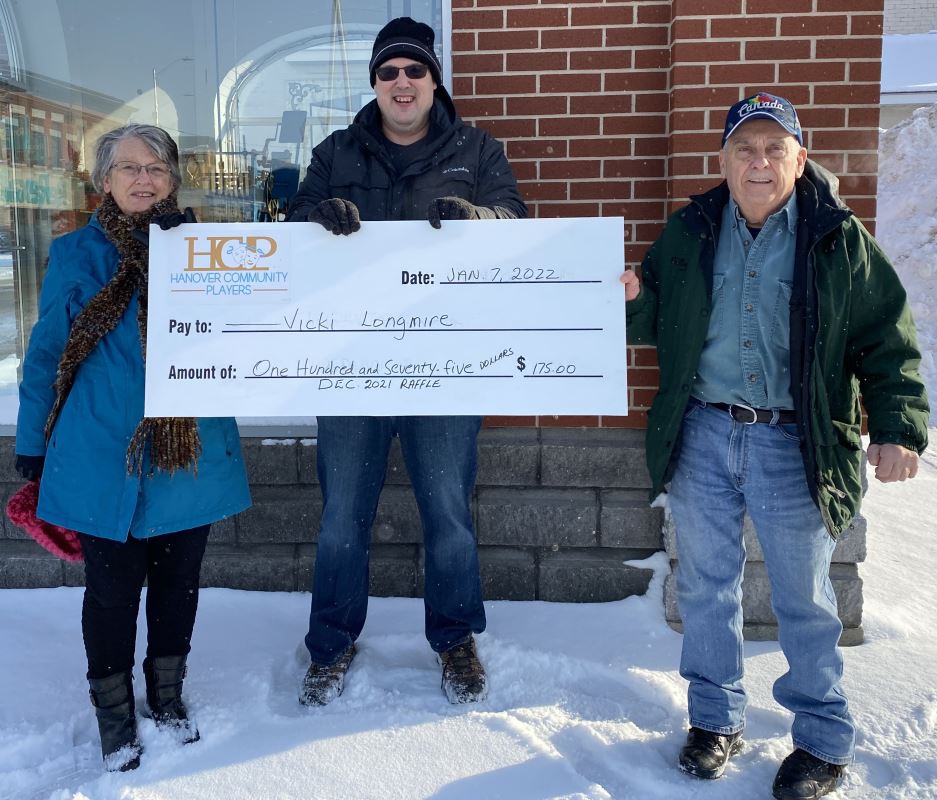 Vicki Longmire, Phil Taylor, HCP Treasurer, and Wayne Longmire accept the cheque for their December winnings of $175.00 from the 50/50 fundraising draw.
Thanks to everyone who participated.
Thanks to the Ontario Trillium Foundation's Building Fund - Operating Stream - HCP was able to access funds to help cover the increased costs associated with unanticipated loss of re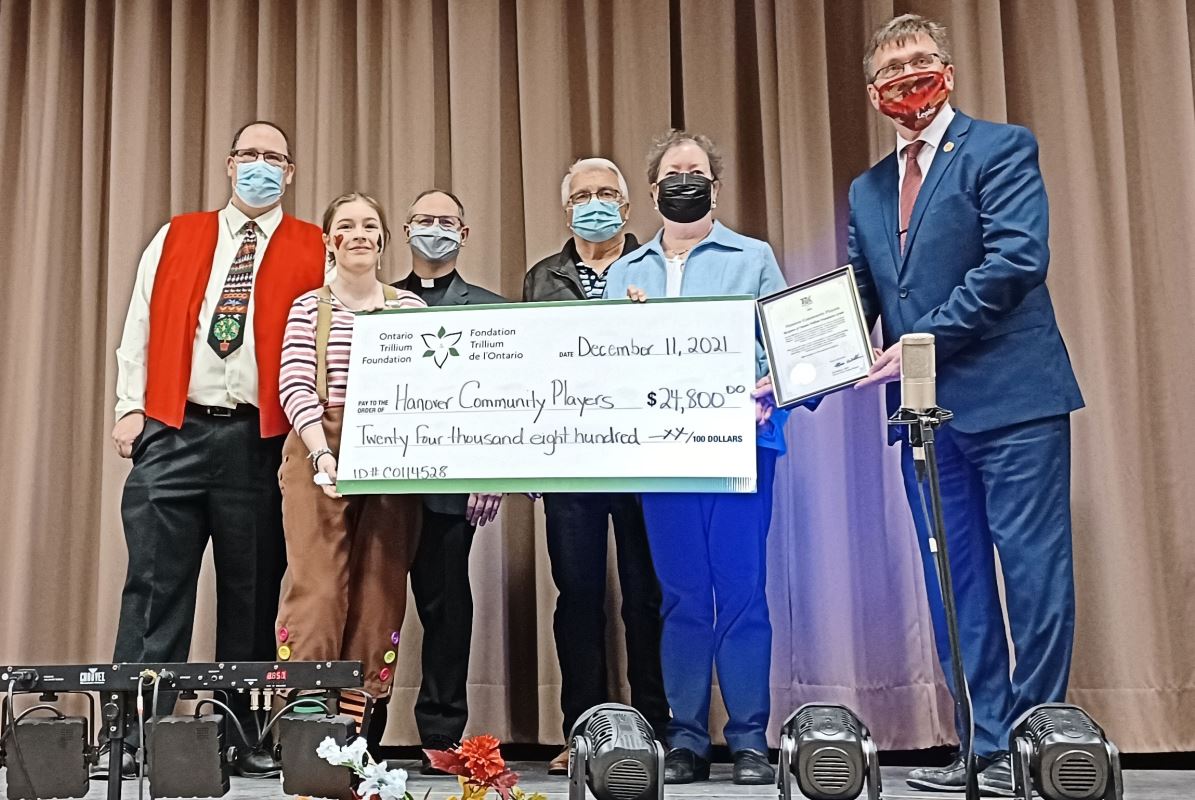 venue, PPE, and the extra expenses for storage
L-R - Phil Taylor, HCP Treasurer, Kaitlyn Miller, actor, HCP, Pastor John Polacok, St. Matthew's Evangelical Lutheran Church, Councillor Dave Hocking, Mayor Sue Paterson, MPP Bill Walker
The Hanover Community Players, formed in the fall of 2006, is a non-profit charitable organization composed of volunteers whose purpose is to educate and increase the public's understanding and appreciation of the arts by providing performances of an artistic nature for the community of Hanover and surrounding areas as well as donating funds to local groups and the town. We are always looking for more volunteers to help share the tasks of putting on shows and supporting the goals of HCP.
A Sustaining Membership gives a Tax Receipt
You can help support us by taking out a membership in our group - a credit card option is available under GET INVOLVED and scrolling down to MEMBERSHIPS.
A Sustaining Membership gives a Tax Receipt
Newsletter
Read our
latest newsletter
from
January 23 2022
.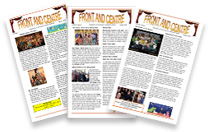 Latest News
Our Sponsors